Welcome to Haarlem and surrounding areas
If you are relocating to the Netherlands and are looking to rent or buy a property, make sure your search includes Haarlem and its beautiful coastal region. A region with much to offer and within a short, easy commute to Schiphol Airport, Amsterdam, the Hague, Rotterdam, and other major cities within the 'Randstad' area.
The region
Ideally located a mere 20 minutes from Amsterdam, the charming city of Haarlem is sometimes referred to as "the most beautiful suburb of Amsterdam". At its center Haarlem offers a wide variety of theatres, shops, bars and restaurants. Regular events are organised throughout the year; from music festivals to markets and sporting events.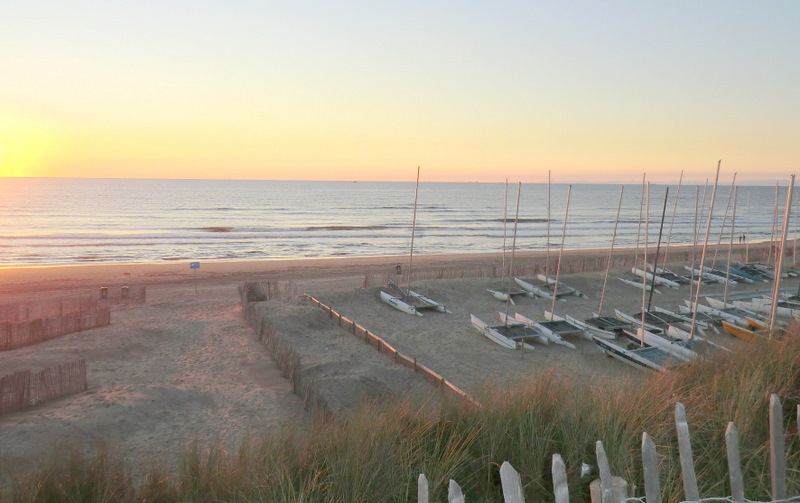 Haarlem's surrounding towns and villages of Aerdenhout, Bennebroek, Bentveld, Bloemendaal, Heemstede, Overveen, Santpoort Noord/Zuid, Spaarndam, Vijfhuizen, and Vogelenzang each have their own character and offer miles and miles of national park, dunes, woodlands and wonderful beaches that form the city's back garden.
For more information on the Haarlem area, click the following links:
Shopping and dining
Haarlem is a great city for shopping and dining. The inner city is car-free and boasts a long line-up of shops, lunchrooms and restaurants. The Grote Houtstraat, Barteljorisstraat and Zijlstraat are the main shopping streets. Here you will find the popular brands found in most cities. Wander a little further and discover Haarlem's charming boutique shopping streets. Here in the Schagchelstraat, the Kleine Houtstraat and Warmoesstraat you can find surprising objects and special collections and you will understand why Haarlem has been voted "Best shopping city in Holland" on more than one occasion.
For more information on shopping and dining in Haarlem, click the following links:
Active expat community
A social circle makes the transition to a new environment much easier. The expat community in and around Haarlem has existed for many years. You can find many groups offering the opportunity to mix with others with similar interests, for example: running, cycling, walking, and music groups, book, dining, and cooking clubs, plus of course the many parent and children get togethers.
To visit one of the Haarlem Expat online communities, click on the links below.
International Schools
Haarlem boasts schools aimed at the international pupil.
The International School Haarlem offers a primary and secondary education based on internationally recognized teaching and learning programmes.
The Newcomers school is a school for children who do not yet speak Dutch well enough to start on a regular Dutch primary school and for children aged 11-14 year who need an additional year to improve their Dutch before going to secondary school".
The 21century Global school: a bilingual (Dutch/English) primary school that also offers teacher-led pre-school and after-school care (BSO)
For more information about International schools in Haarlem, click on the following links:
About Lighthouse Property Services
Lighthouse Property Services is a trusted real estate agency with more than 20 years of experience providing quality renting, letting, buying and selling services in all segments of the residential property market in the Haarlem area.
As a member of the respected branch organization VBO, Lighthouse Property Services will expertly guide you to your new home based on your personal wishes and requirement.
Allow us to provide you with trusted and professional services
For more information, call us on +31 (0)23 30 30 399 or contact us via the form at the bottom of this page.
Renting a property
You have decided to make this region your home (wise choice). We can help you find a rental property. We post all properties in our portfolio on Funda.nl, Pararius.nl, and here on our website.
If none of these properties suit your needs, please register on our site and we will send you an e-mail alert each time new properties, that meet your requirements, become available. To receive these alerts, click here, fill in your requirements and contact details on our website free of costs and obligation.
If you would like us to search for a rental property on your behalf, then we can tailor our service and commission to suit your needs. From sending (current) links to arranging and accompanying viewings, we will guide you through the process right up to the day you receive the key and through to the day you check out of the property. To contact us for more information about our tailored service, click here or use the form at the bottom of this page.
Buying a property
Buying a property in a country when you are not a 'native' can be difficult. If your knowledge of the language and the quirks of the local housing market in the Netherlands is limited, it can be daunting. In the Netherlands it is general practice to employ an estate agent to protect your interests through the buying process. Whether you are buying a new home or an investment property, it is prudent to take this into consideration. Our many years of experience in the local property market enables us to expertly guide you through this process.
For more information about our buying a property in the Netherlands, click here or use the form at the bottom of this page.
Letting your property
How can you be sure that your tenant is trustworthy and solvent? That you are going to sign the contract that is right for your specific situation?
Whether the property is your (former) family home or an investment, as a landlord, you want to let your property out with the least amount of worry. Allow us to guide you through this process and enjoy the benefits of letting your property safely.
For more information about letting your property click here
Selling your property
After making a valuation of your property we will discuss and decide a strategy for bringing your property onto the market. Staging and presenting your property in the current market takes a certain skill. We will explain the market to you thoroughly and guide you through the whole process right up until the key exchange.
For more information about selling your property, click here.